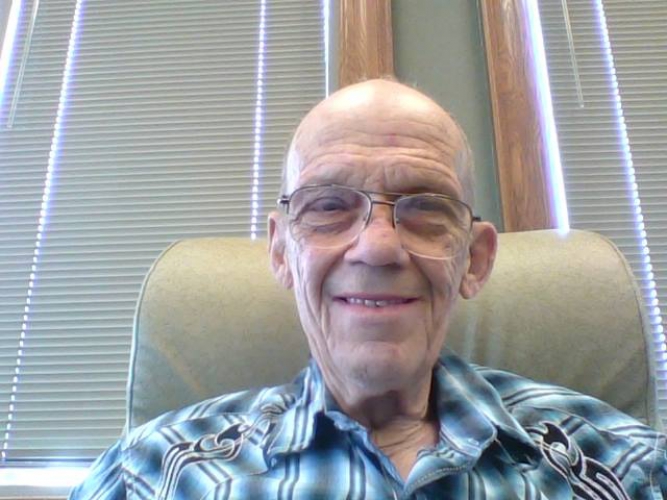 James Russ Cheshire, aka. Boilermaker
March 18, 1949 - February 19, 2017
You only had to know Russ for about a minute before you knew he was from Texas, that he had a gentle soul, that he loved his Dallas Cowboys, and that nothing was more important to him then his family. We are grateful to his wife, children and grandchildren that shared him with us, and for allowing us to be his second family. Russ was a retired construction worker, and he was surrounded throughout his final journey by family and his wife, Lynne, or as we knew her, Mrs. Boilermaker. Our love, thoughts and prayers are with them.
In EverQuest, Boilermaker began his journey with TR sometime back in 2005, arriving with a crew of friends from Enlightened Dark. Its the longstanding joke that he had the longest eval period of anyone in TR history because he had to come and go a few times during his eval time; then ended up formally reapplying in January 2006 as a level 70 cleric with 12000 mana! He was very excited because he was going to be able to raid during our normal schedule. For years, he emailed me every joke I think that crossed his own inbox, and just loved forwarding anything he found amusing. He was a gentle man who loved to laugh, and make others laugh, that never had an unkind thing to say and in general, lifted the spirits of everyone around him while being a little bit of a rebellious, mischievious soul.
From his great big heart, to that spectacular Texas drawl, he played with us for many, many years before he retired from raiding due to his ongoing battle with cancer. I always enjoyed his visits to teamspeak, which he had been doing again recently, and just hearing his voice would always warm my heart, with his endless encouragement, sense of humour and jovial manner. One can barely mention Boilermaker without thinking of Volar, or Volar without Boilermaker, its my sincere hope that Jack was there, waiting to welcome Russ home; that they are once again together today, chatting like the old days and telling stories to each other "old man to old man".